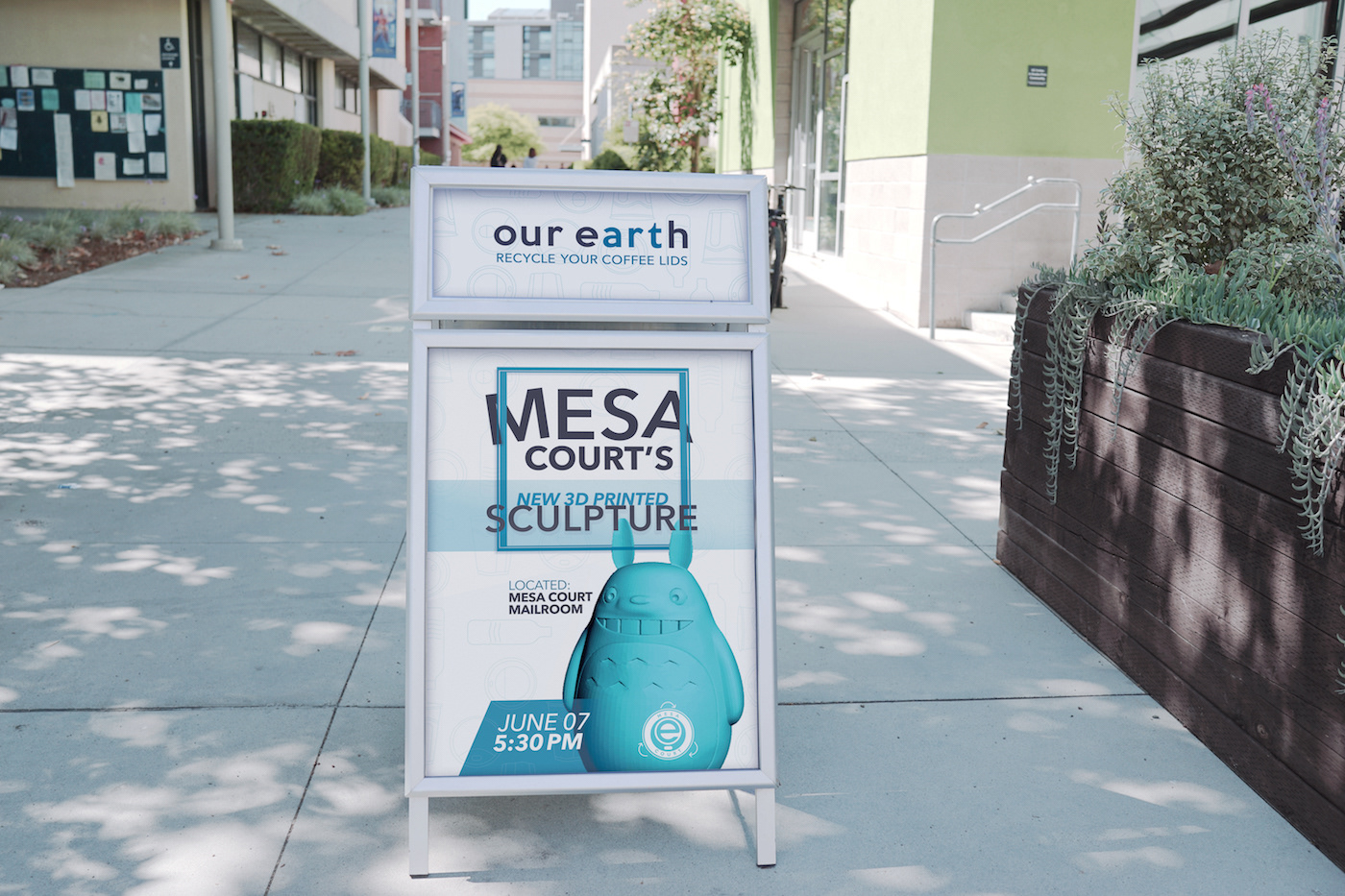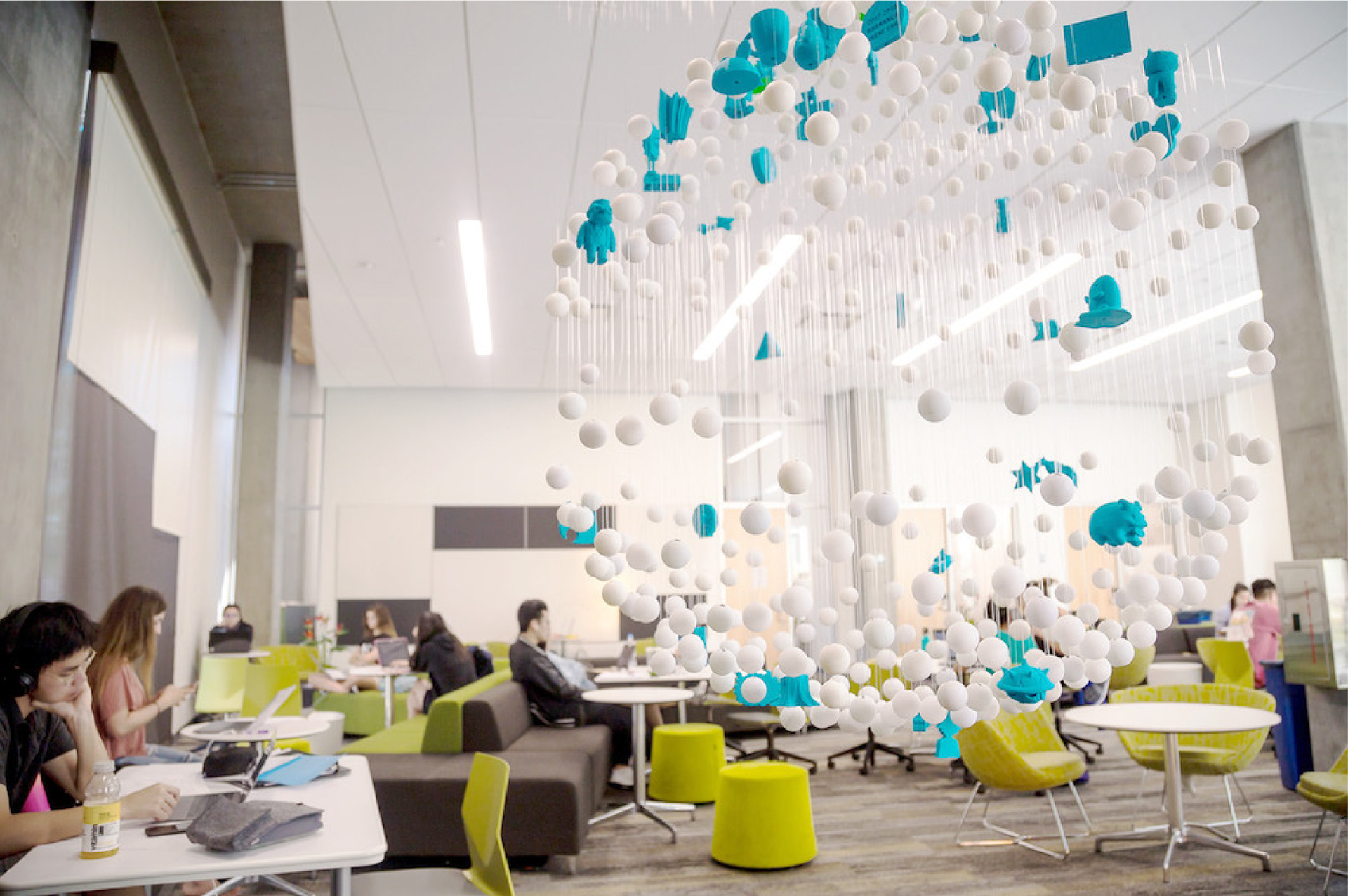 The students were commissioned to produce a piece of public art using digital design and fabrication tools. Working with the

client

Mesa Court Housing,
industry partner
Closed Loop Plastics, and

equipment

provided by The Green Initiative Fund, the class converted polystyrene plastic waste into 3D printer filament—this material was then used to assemble an original sculpture embodying Mesa Court's strong essence of community, a "home away from home" for the first year residents.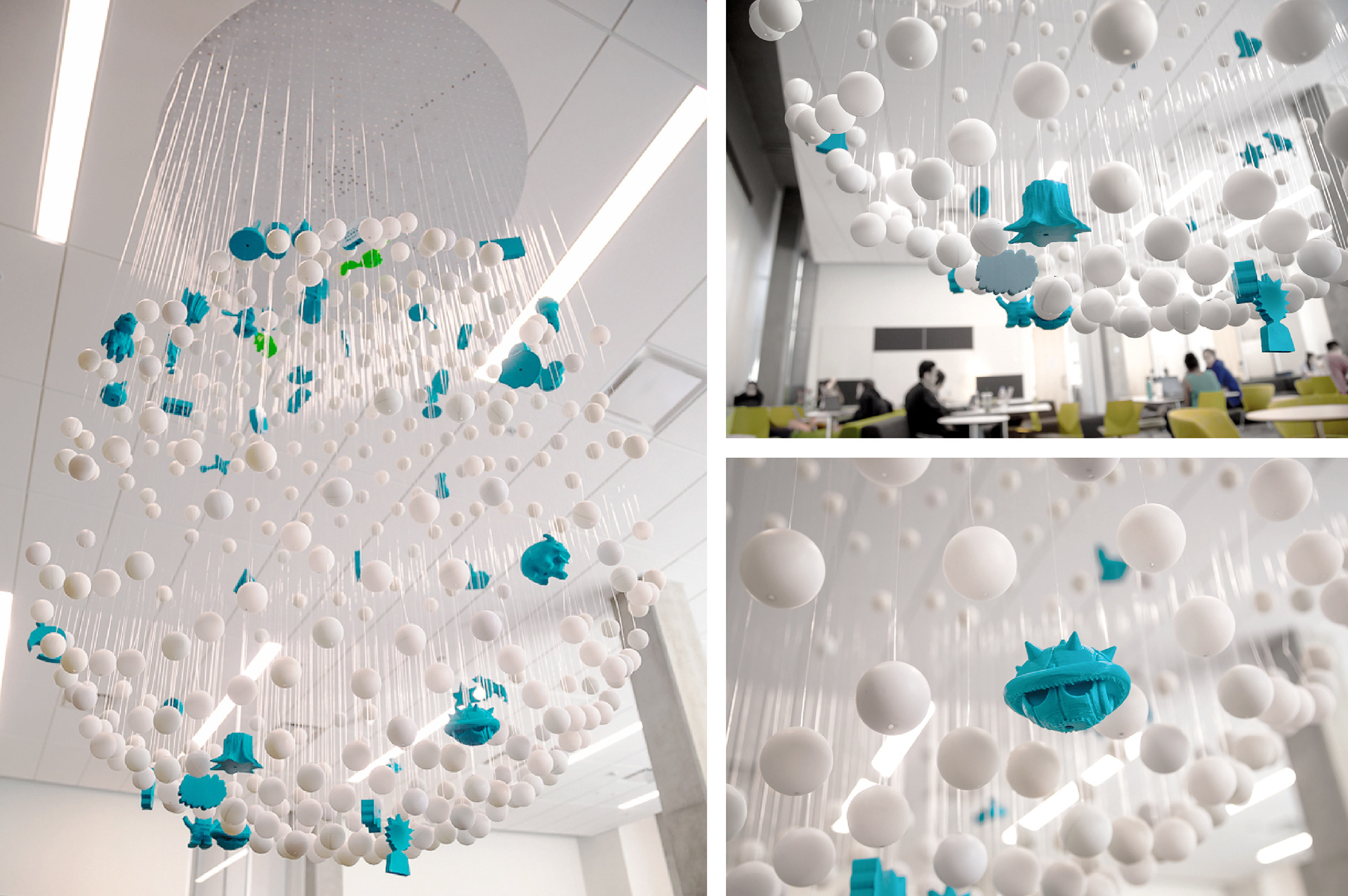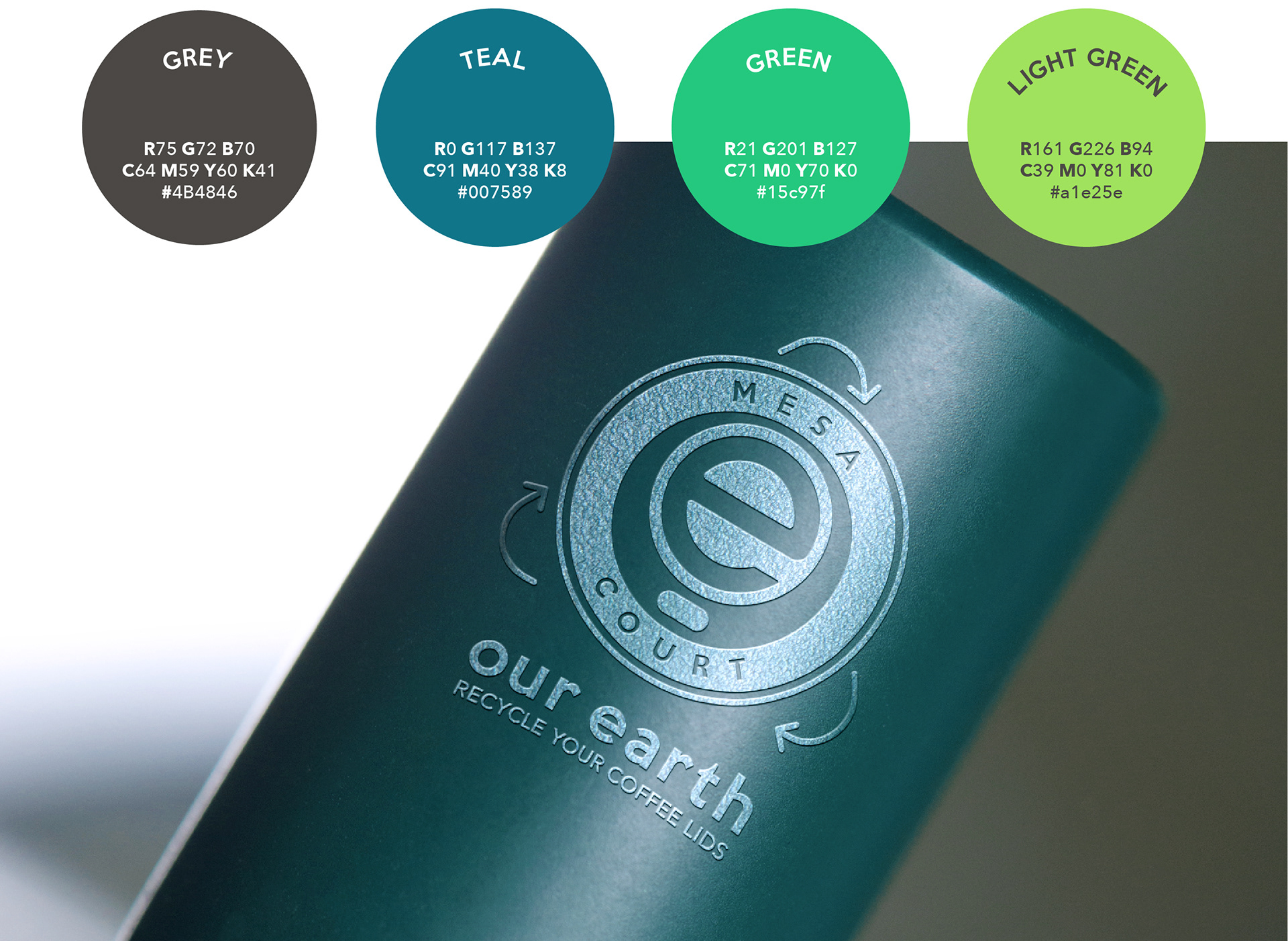 How to convince

college

students to

go green

and properly recycle their polystyrene plastics labeled as

PS #6

for a greater commo

n g

ood? 
Our class planned for a campus-wide initiative to encourage undergraduates to collect their plastic coffee lids and cups in return for an abundance of prizes, including a 3D printer worth $700, gift cards, and gift bags from the campus bookstore. 
A

cohesive visual identity

is key to fostering an identifiable association with our end goal. I established the consistent use of grey and teal color pairings and circular graphic elements resembling recyclable coffee lids across all branded marketing collateral. 
Branding 
deliverables include logo design, color usage, flyers, posters, stickers, infographics, social media templates and print & screen signage.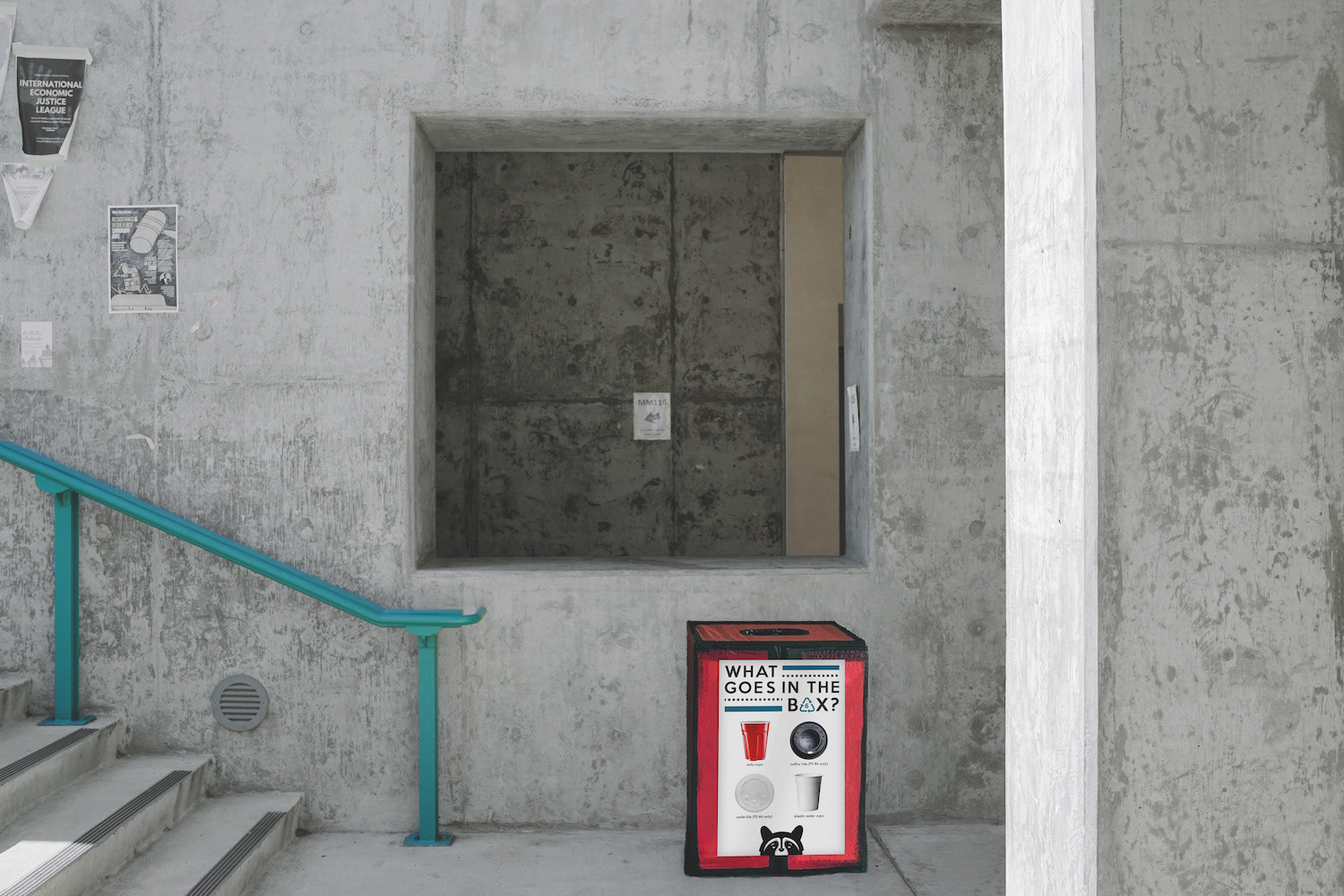 Due to the
common raccoon sightings
near resident housing, they have become Mesa Court's unofficial mascot.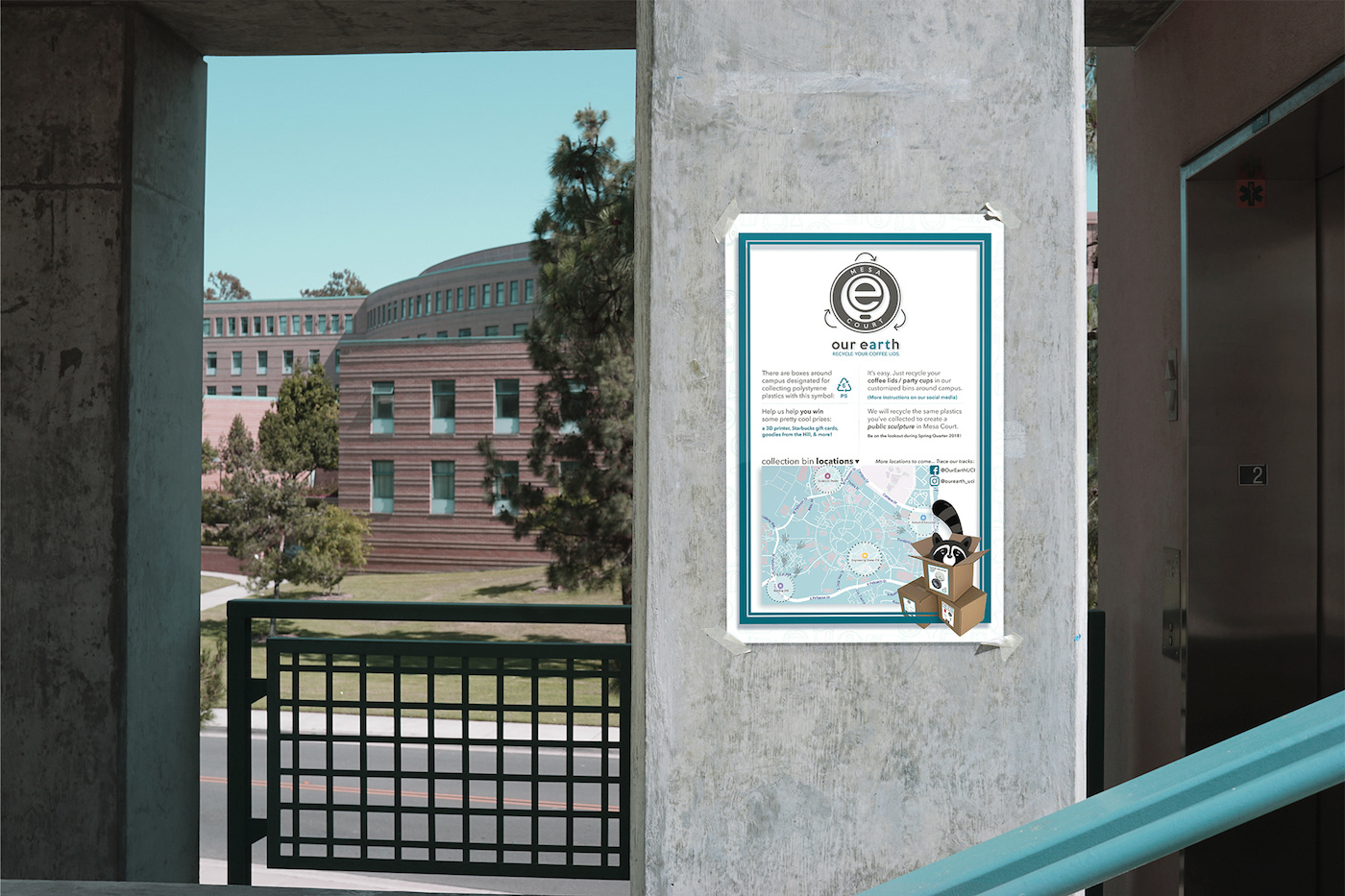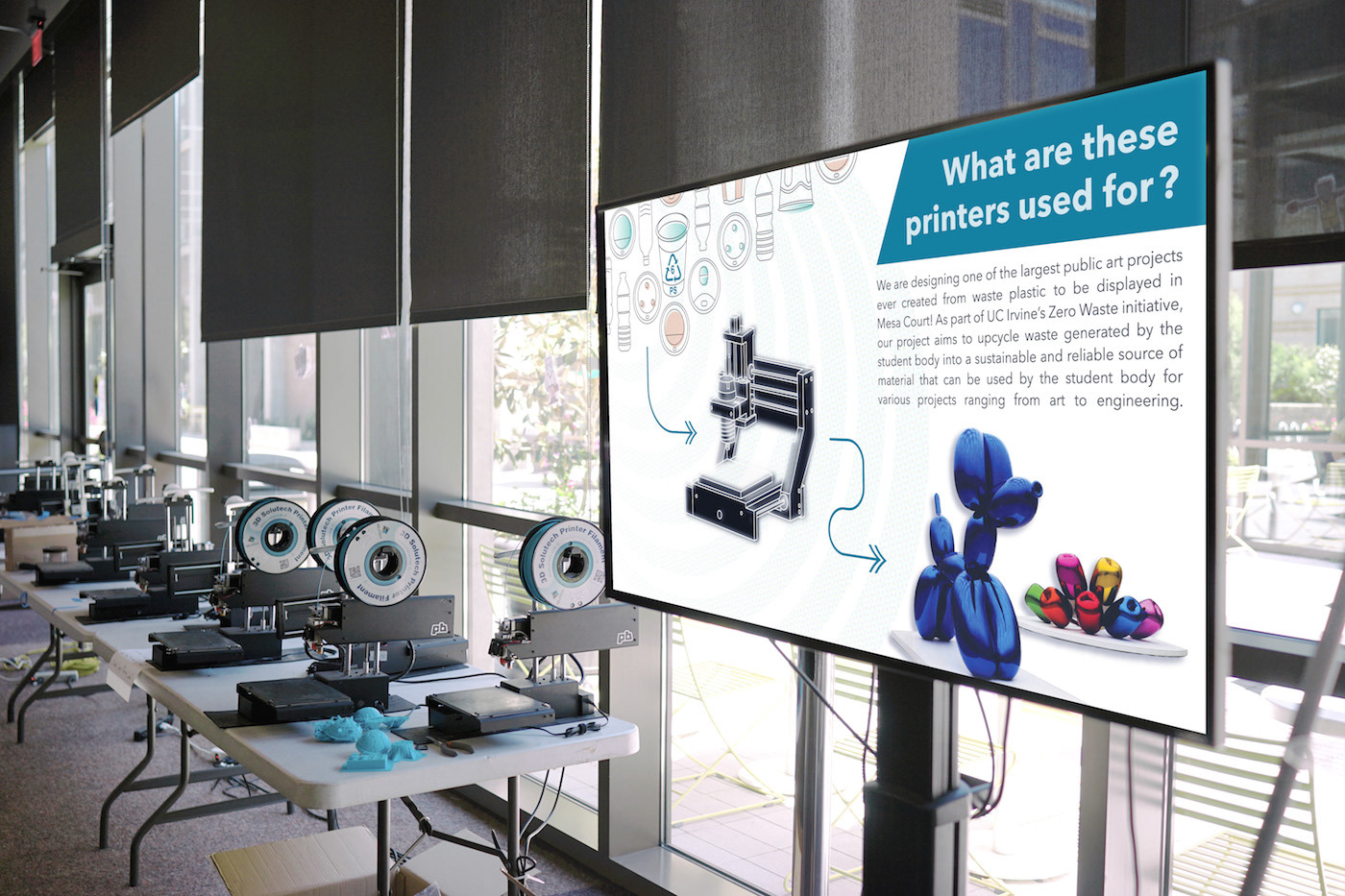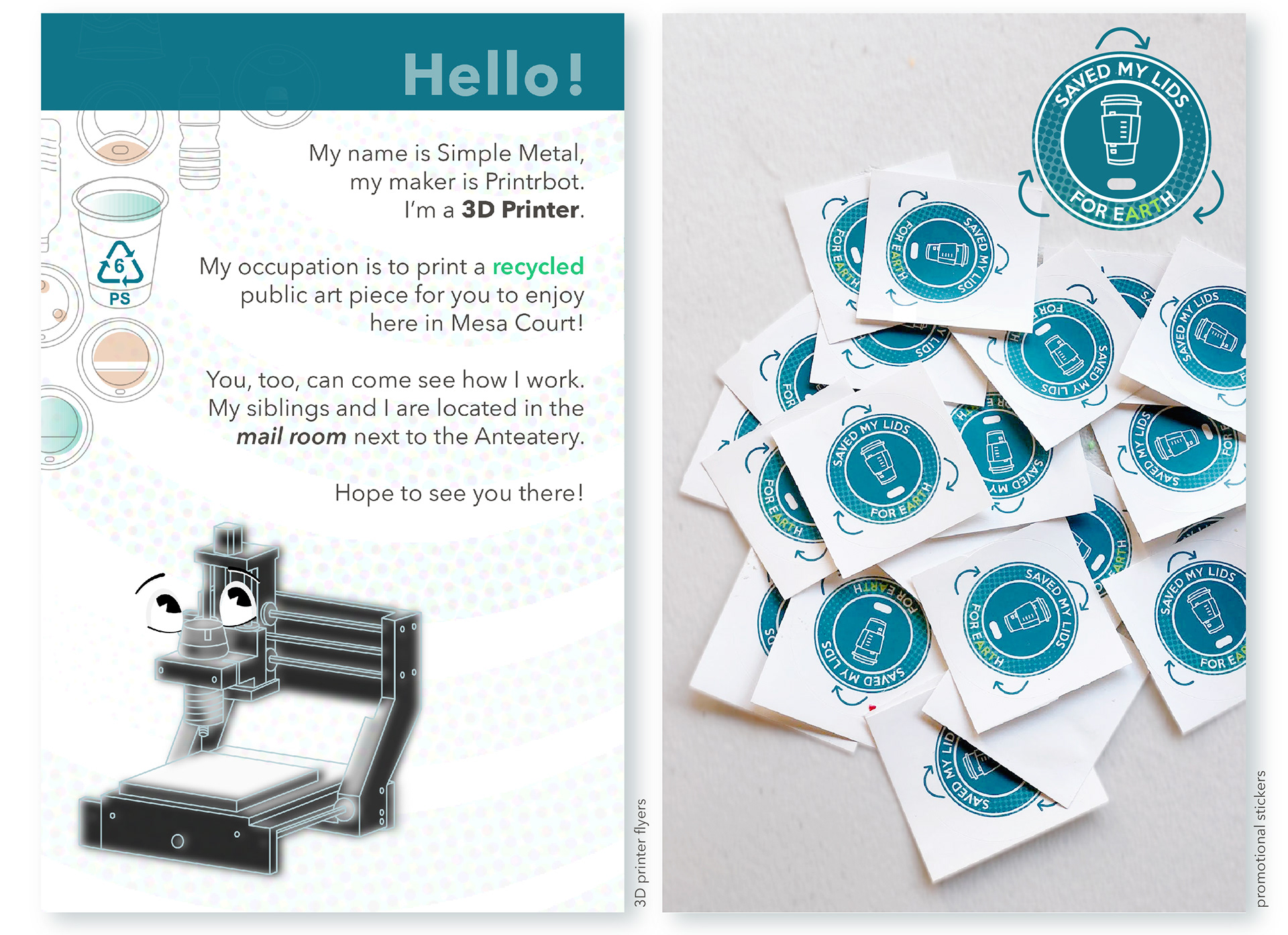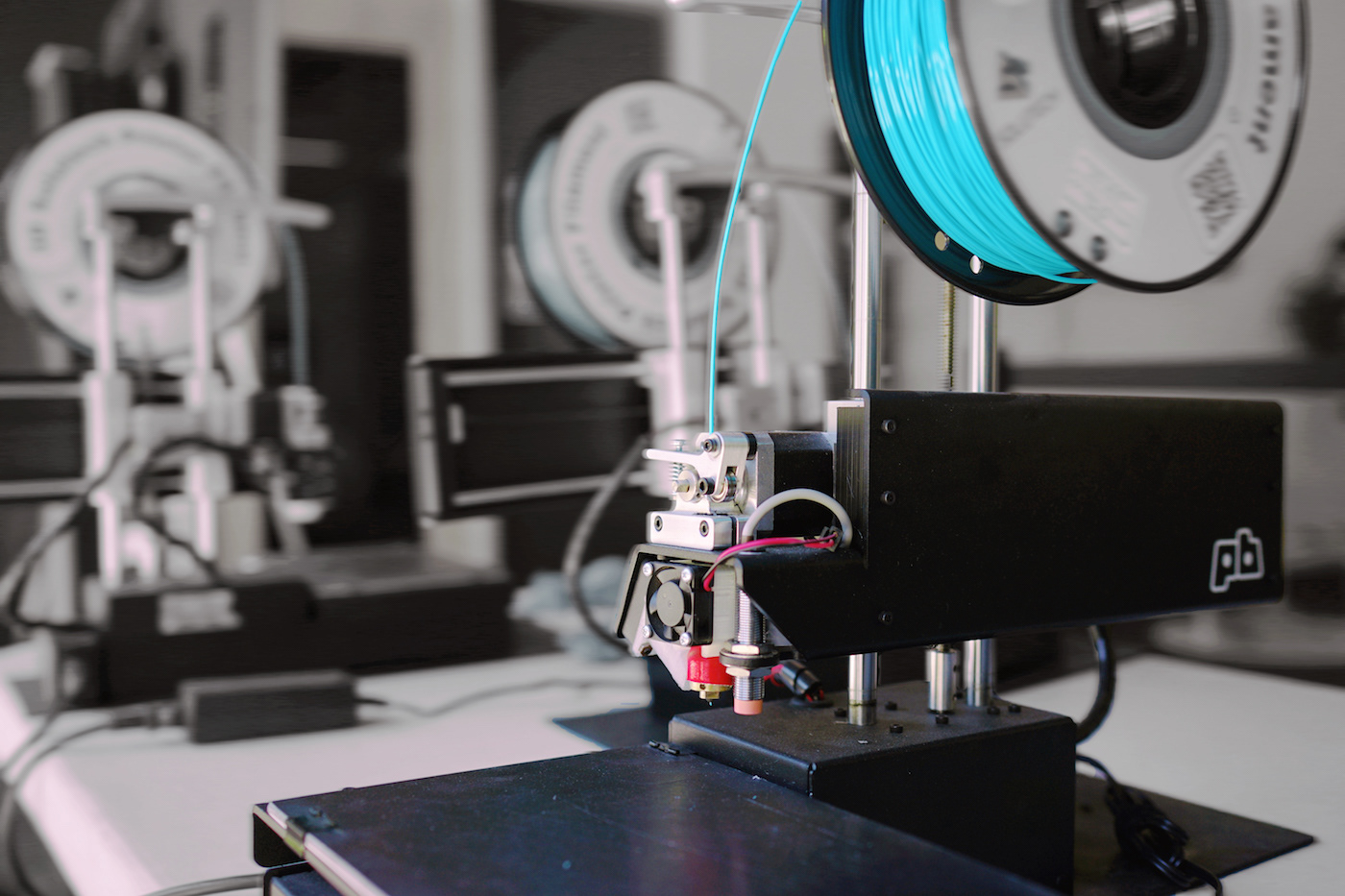 As part of our campus-wide initiative, these infographics depicting the current competition among all the residents of Mesa Court served to keep them excited to contribute to the final sculpture piece.
​​​​​​​